All the special tips
All the special tips
Sardinia – a bit of Italy, a bit of its own flair. Geographically, the island is closer to North Africa than to the Italian mainland and that is what shapes its character. In addition to the breathtaking landscape with sparsely populated plateaus and Caribbean bays, the warm mentality, hospitality and culinary diversity of the Sardinians are unique. Moreover, hardly anywhere else in the world is there such a long-lived population. Although the scientific reasons for this are still unclear, it is not difficult for us to believe that one would like to stay at this spot of earth for a long time at the sight of the paradisiacal beaches and the wild mountain landscape!
01
South Sea flair in the middle of Europe
Fantastic beaches and coves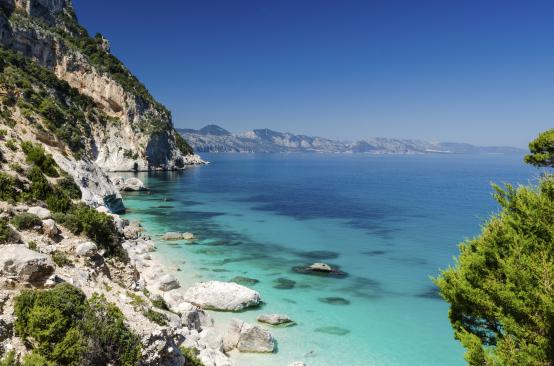 Fine, white sandy beaches, which are surrounded by turquoise, clear water, are more reminiscent of a Caribbean holiday than of Italy. Anyone who sees pictures of Sardinian beaches will probably have to look twice to notice the missing palm trees and instead find pine forests and rugged rocks. On the Emerald Coast, the Costa Smeralda,as well as on the east coast you will find countless beautiful beaches such as Spaggia Capriccioli or Cala Luna.
If you prefer to swim away from mass tourism, you should explore beaches in the south and southwest of the island. The small bay of Cala Cipolla near the village of Chia will welcome you with powdery white sand.
No matter which beach or bay you go to, you should always have your snorkeling equipment in your bathing bag. The coasts of Sardinia offer fantastic conditions to discover the underwater world.
02
Italian food in a different way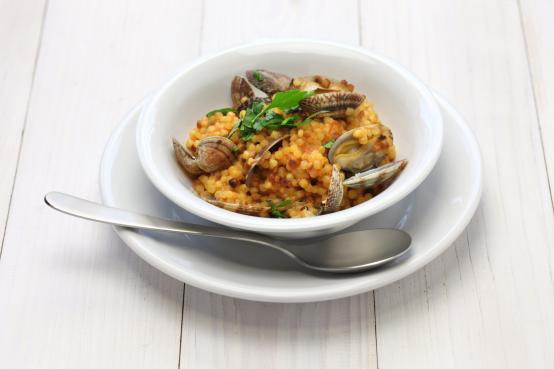 Anyone who thinks that they are already very familiar with Italian cuisine a la "Pizza, Pasta e Amore" has made their bill without Sardinia. Unlike on the Italian mainland, Sardinian cuisine is geographically close to Africa and the island's shepherds, farmers and fishermen have shaped their very own food culture. The Pane Carasau, a hard and very thin flatbread, was originally eaten as provisions because of its long shelf life on shipping sanductives or by shepherds. Today you will find it in just about any supermarket or restaurant as an appetizer or in combination with tomato sauce and cheese as the main course Pane Frattau. An equally typical Sardinian dish is the pasta speciality Fregula, prepared with mussels or a spicy soup. The small Fregula balls of durum wheat semolina are less reminiscent of typical Italian pasta than of coarse couscous from Arabic cuisine. After the meal, the Sardinian meal is usually rounded off with a glass of Mirto, a sweet liqueur made from berries of the myrtle, in taste.
Not all typical Sardinian foods can be eaten without hesitation! For example, the traditional cheese Casu Marzu does not comply with EU hygiene rules and can cause serious health problems in the event of defects in production or incorrect consumption. This cheese is literally eaten alive! It owes its name (to German "spoiled cheese"), its creamy consistency as well as the strong aroma of small maggots, which decompose the milk product in its ripening process and still jump around in it during consumption.
03
2 days in Alghero, in the north-west
Alghero or Alguer in Catalan, also known as Barceloneta because of its Catalan history, is one of the main tourist destinations in northern Sardinia. Alghero is an ancient seaside village known for its extreme elegance and relaxed, never boring atmosphere. The lively small town is not particularly large; the climate is mild, the sea crystal clear and the city offers tourists who come all year round, any kind of service. If you are organizing an entertaining and relaxing weekend, here are some tips to spend 2 memorable days in Alghero.
Hotel Tips
Wine Degu
With open window, wind in the hair and salt on the lips through Sardinia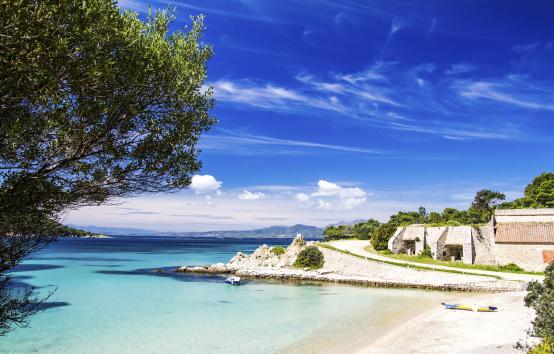 Whether north, south, east or west – Sardinia has a lot to offer and attracts at every turn with breathtaking scenery, beautiful bays and places worth seeing. It is difficult to reconcile all this within a few days or weeks and many who have been captivated by the island come back year after year. But in order to get the best out of your holiday, you should take a rental car in Sardinia. Since public transport on the island leaves something to be desired and it is difficult to get to individual bays or villages with them, a rented car allows you to get from A to B as flexibly as possible. So you can access the inland as well as the best surf and snorkel spots via film-ready mountain or coastal roads. And what could be better than enjoying your holiday with the window cranked down and the perfect soundtrack?
A particularly beautiful panorama offers you the winding route between the capital Cagliari and the beautiful
Villasimius.
On your way you can expect great views and countless small bathing bays.
04
Trekking tours and coastal walks through wild romantic nature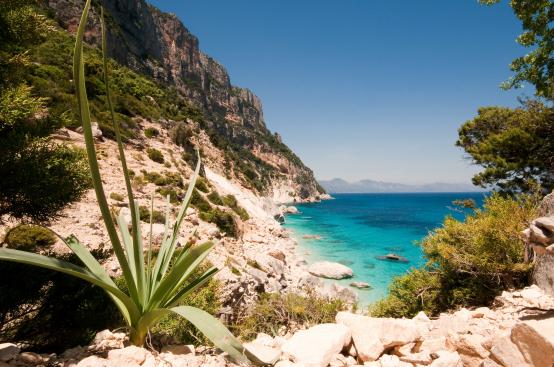 Sardinia offers numerous attractive hiking routes along the coast or inland and is therefore also a worthwhile destination for active holidaymakers. The two highest mountains of the island, the Gennargentu and the Supramonte, are ideal for climbing fascinating heights and exploring cool gorges.
If you are not a gifted mountaineer, but just want to take a short hiking trip, a hike to Cala Goloritz is the right thing foryou. This is one of the most beautiful bathing bays in Sardinia. Nevertheless, you should not do without sturdy footwear, as the path sometimes winds along scree paths through nature!
For a hiking holiday, we recommend you to travel to Sardinia either in spring or autumn to avoid the hot temperatures of over 40 degrees Celsius during the summer months

You should start your tour already in the morning, because the bay is already in the shade in the afternoon and bathing is then only half as much fun.
05
Sardinian tower buildings of nuraghculture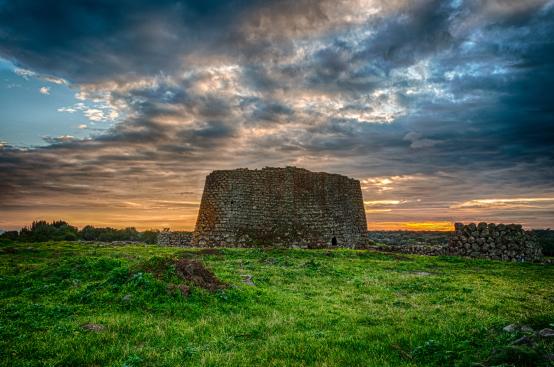 About 10,000 prehistoric tower buildings can be found on the island of Sardinia. The earlier use of the so-called nuraghes is controversial, with conjectureranging from places of worship and burial grounds to residential complexes. What is certain, however, is that these impressive buildings are one more reason to visit the island, because besides coves and beaches you can explore a piece of history in unmistakable landscape. Probably the best preserved Nuraghe is the Su Nuraxi de Barimini in the southern part of the island.
Since 1997, this mysterious stone ruin has been a UNESCO World Heritage Site.
06
Active holidays on the board
Sardinia will not take the wind out of your sails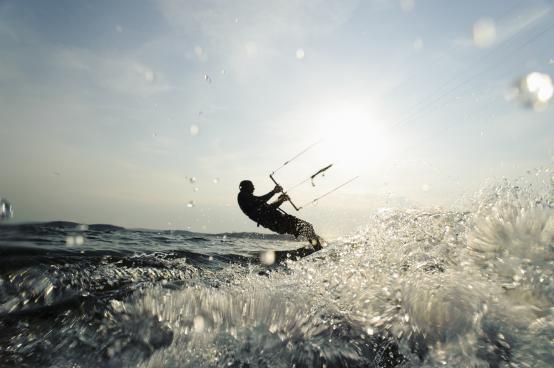 Friends of water sports get their money's worth in Sardinia! Whether you are a beginner or an old hare, the island offers perfect conditions to enhance your holiday with kitesurfing. You will find a large number of surf schools where you can relearn active sports or consolidate your previous skills. Especially good winds and great surf spots can be found on the north and south coasts.
If you are travelling without a surf school, you should be very spontaneous and mobile, as the wind often turns daily and the conditions change quickly. You can rent your own car for this purpose.

In the southeast, on the coast of Villasimius, there are not only more steady winds than in the north, but also cheaper accommodation!
07
Dark, dark and diabolical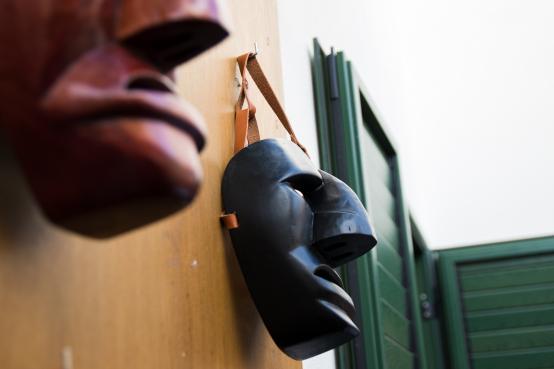 The Sardinian carnival is far less colourful and shrill than you might be used to from the mainland. Pagan myths, archaic rites and whimsical customs are brought to life here year after year in February and March. At the centre of many customs are scary masks, animal skins and gloomy disguises,which come from the pastoral tradition and illustrate the interplay between humans, animals and the seasons. However, each region and every village has its own traditions. Despite the different dark shapes and sometimes scary masks, the festivities in Sardinia have one thing in common: the carnival is unique and brings young and old together, whether local or holidaymaker.
If the hustle and bustle in Barbagia and Co. is too gloomy, you will also find places where the festivities are celebrated a little more colourfully and cheerfully. Oristano, for example, organizes a traditional equestrian festival during the carnival season.
08
Works of art that tell history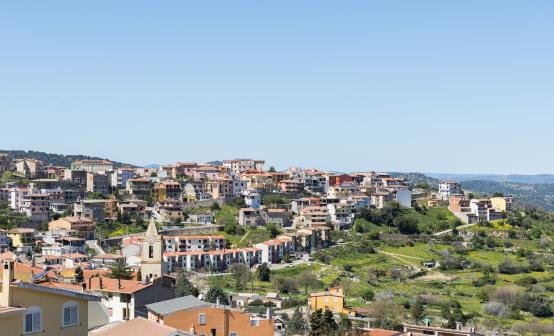 Walking through the streets of the former bandit village of Orgosolo, one detail will immediately catch your eye: colorful muralsthat tell succinct stories. About 150 works of art,so-called Murales, adorn the walls and walls of the city and deal with national and international political and social issues: sometimes subtly critical, sometimes funny caricative and sometimes blatantly provocative. What was started in the 20th century by an anarchist group has developed into a tradition in Orgosolo and the surrounding villages. For some, the murals read like a history book, which captures the mood and attitude of the region and the island since 1968. For others, it is timeless works of art, stylistically inspired by Picasso's Guernica and Cubism, that can be admired in an open-air museum. But no matter what the viewer sees in the Murales, they are always worth a trip to Orgosolo!
If you've been here before, don't miss out on the surrounding area. Orgosolo is located on the rocky plateau of Barbagia, which is characterized by breathtaking gorges, valleys and rocks. Hikes through nature or excursions to the surrounding villages with their traditional stone houses should definitely be on the program.
09
Vibrant port city and cultural melting pot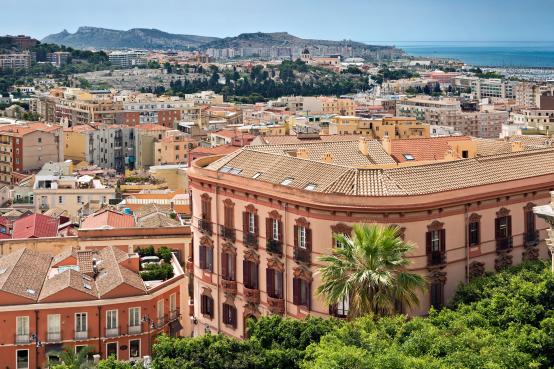 The old town of Cagliaris, called Castello, is romantically situated on a hill of the city and offers a great view over the Gulf of Cagliari. The feeling of life that prevails in this place is characterized by the different cultures that have merged here over the years. In addition to historic attractionssuch as the Cathedral of Santa Maria de Castello and the Roman Catholic Basilica, you will find multicultural neighbourhoods with inviting cafés and restaurants, as well as antique shops and boutiques. Although Cagliari is the capital of Sardinia, the city is not overcrowded, as many tourists stay in the north of the island.
We recommend that you do not choose the capital as the starting point for your entire beach holiday. Although Cagliari is located on the coast, the city beaches are not among the most beautiful on the island. However, Cagliari is the perfect destination for a multi-day city break or excursion.
10
Year-round holiday paradise
Don't underestimate the diversity of Sardinia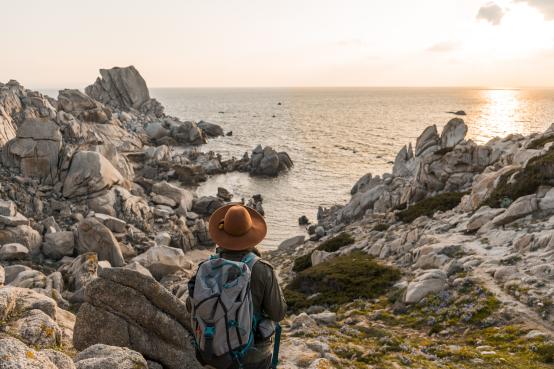 Anyone who thinks that Sardinia is just for a summer beach holiday has been wrong. Because especially in the low season,when the temperatures are milder and the beaches empty a little, the island is worth a trip. In addition to hikes, mountain bike tours or motorbike excursions in spring and autumn, you can even ski in winter as in the Alps. In the ski resort of Bruncu Spina, winter sports enthusiasts get their money's worth at high altitudes and in cold temperatures. Hardly any place offers such a diverse opportunity to be travelled all year round.
And now the concrete travel tips:
Travel
Restaurants
Da Lucio, Marccedi (Fresh, fresher is not possible)
Front'e Mare, Pistis (directly by the sea) – Fish
Ciboqibo, Terralba – Fish
Sa Cabixetta, Terralba
L'asino Bianco, Terralba
Pizzeria Vesuvio Terralba
Locanda da Renzo, Riomaggiore
Egisto & Simone, San Luri
Coxinendi, San Luri
Locanda Murales Olbia – good cuisine, very Diffuso Antica Dimora del Gruccione, Santu LussurgiuLa
Rosa dei Venti, Sennariolo
Hotel
north
Winery La Sughera
Giasti Holiday Rentals in the North of the Island
West (near us)
B&B Agriturismo Rioxoris at Terralba
Tarthes Hotel Guspini
Hotel Lucrezia Rialto Sardo
Antica Dimora Santu Lussurggiu
La Rosa dei Venti, Sannariolo
Is Arena Resort , nördlicOristano
San Francesco Heritage Hotel Alghero
Las Tronas, Alghero
south
Hotel Sardegna Cagliari
Antiche Terme di Sardara Wellness Spa Hotel ,
east
San L
Wine cellar (Cantine)
Cantina di Bovale Terralba
Su'Entu, San Luri
Cantina Morales, Olbia
AgriPunica, Santadi
Santadi, Santadi
Sella&Mosca, Alghero
Cantina Su Cuppoi Terralba
Argiolas, Serdiana
Melis, Terralba
Cantina Olianas, Gergei
Attractions
Nuraghe a Barumini
Cagliari
Crypta di Santa Restituta Cagliari (Cagliari from below)
Sardinia en miniature
Bosa
Alghero
Costa Verde
Tharros